Training, Presentation & Marketing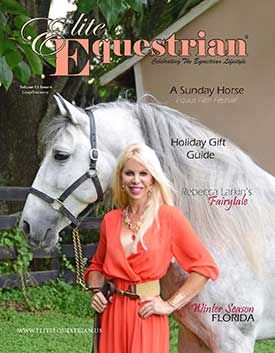 Selling a horse is an emotional time for you. If you have a quality horse and finding the right match is important to you, let us handle the hard part by preparing your horse, presenting your horse at it's best, and matching your horse with the perfect new owner.
Just need a tune up? Bring your horse here for "boot camp" to get back in shape, fit and properly set up so you can enjoy your horse again!  Kind, correct and classic methods used at all times.
We also start young horses correctly and have custom plans for each horse. 
 
Why Opulencia Equestrian?
* Over 20 years experience selling domestic and imported dressage and show jumping horses.
* Exclusive and personal relationships with top breeders & trainers locally and worldwide.
* Private and exclusive facility with top quality care.
* Rebecca is willing to take the time and use all the tools and resources available to prepare the horses and market in the most professional manner.
* Rebecca has integrity, passion and determination.
* Rebecca has a proven track record of over 12 Million in sales since 2007.
* Our Reputation is Professionalism always, Pure Passion, Honesty and Integrity
* A well trained and mannered horse, fit and ready to go is worth more and rides better when presented by a professional FEI Grand Prix rider , USDF multiple Grand Champion winner and Gold Medalist.
* Professional videos and photos
* Private and upscale riding facilities for showcasing your horse
* Ability to show several prospective horses
* Promptly returns phone calls and emails with 24 hour availability
* Highly organized with the ability and flexibility to schedule clients and show your horse on short notice.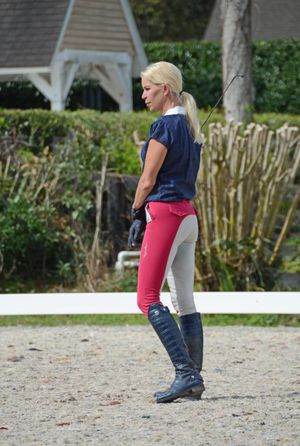 Most significantly…Rebecca Larkin has the talent and skill to most effectively and properly train, represent and sell horses! 

Our goal is to have your horse looking and performing his very best in order to be sold in a timely manner.  

The rate for this service is $1200.00 per month, which includes board and training and top quality feed( 4 - 5 rides per week including hacking out) and of course, exceptional presentation and marketing to clients with sales horses. Our commission is a flat 10%.
Owner to supply feed/supplements/grooming supplies. I'm happy to pick up or you can have your feed delivered ;)

Private Lessons Available -$60.00 /Hour for boarders
Non - boarders - $100/hour - BOOK now!

Please email Rebecca Larkin at equinescout@aol.com 

** be advised all prospective consignment horses require evaluation and approval

** owner to provide any special feed/supplements/fly spray/grooming supplies/boots/sheets/bridle & bits
**We do not market nor sell horses with any undisclosed vices, behavioral problems or clinical issues.