Why sponsor this professional equestrian?
Anyone interested who has a product or service you want marketed or promoted to the most elite and/or dedicated people in the equestrian business?
I offer great PR, cross promotion and an exceptional client base!
Rebecca Larkin is a professional FEI rider and USDF Multiple Grand Champion winner and Gold Medalist.  Rebecca has lived her whole life in pursuit of her equestrian dreams. Her dedication to exceptional care and expert training practices are evident in her success. A stable full of show fit and happy eager horses await you any hour of the day. Rebecca has educated herself in nutrition, soundness and fitness as well as the aspects involved in the disciplines of dressage and show jumping. This education compounded with her tremendous ambition and intense work ethic make her a strong competitor.  Rebecca is dedicated to the sport of Dressage and Show jumping. Her desire to excel in the spot light is fearless. If it is exposure you want she will make that happen, at horse shows, on saddle pads, in photos and press releases. Her lifetime career as a spokes model and print model make for a perfect marriage of marketing exposure. Featured on numerous magazine covers and promotions, Rebecca WILL get you noticed and plenty of word out.  Rebecca also serves as Editor at large for Elite Equestrian magazine and full time professional model.
Rebecca is willing to take the time and use all the tools and resources available to her to prepare the horses and herself for the tasks at hand. Rebecca has integrity, passion and determination. You will stand tall and be proud to be part of this winning team.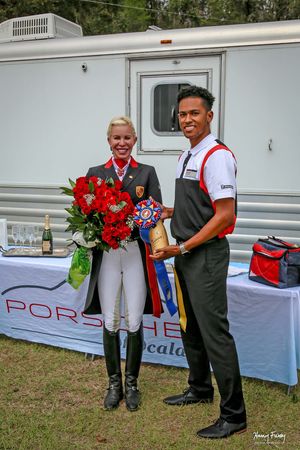 Rebecca is deeply grateful to her investors and sponsors.  Your generous support and contributions help make her dreams a reality by helping to offset the cost of national and international training and competition as well as maintain a show barn of elite sales and competition horses.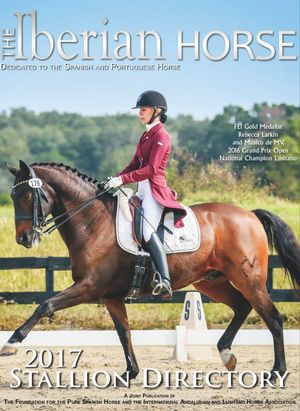 How can I sponsor Rebecca?
There is a wide variety of sponsorship opportunities available through Opulencia Equestrian including product endorsements, horse ownership campaigning and equipment/product donations.

Here are just some of the benefits you will receive when supporting Opulencia Equestrian:
* Logo placement on saddle pads during training and showing when permitted.
* Your Logo or information displayed on Opulencia marketing materials.
* Advertisement of your business or service on Opulencia Sponsorship support advertised in show programs, magazine articles and covers.
* Advertisements posted on stall curtains at shows.
* Your link and Logo along with personal endorsement listed on the high traffic, affluent targeted Opulencia Equestrian web site.
* Professional Photographs of Rebecca and horses with your company logo and/or information.
* Rebecca is Editor at large for Elite Equestrian Magazine - contributes editorial and picture layouts
* Great PR, cross promotion and an exceptional client base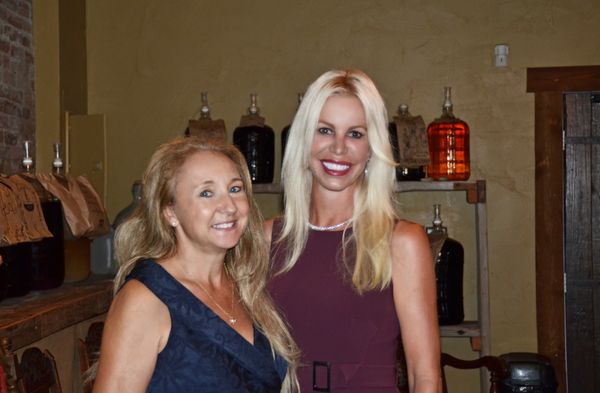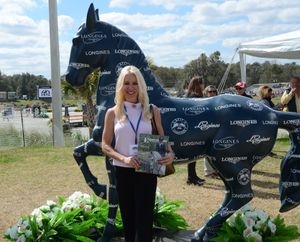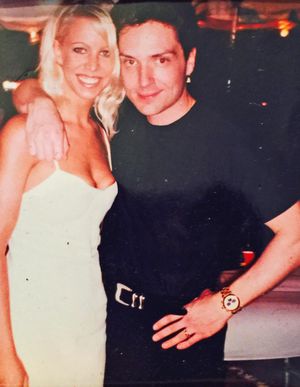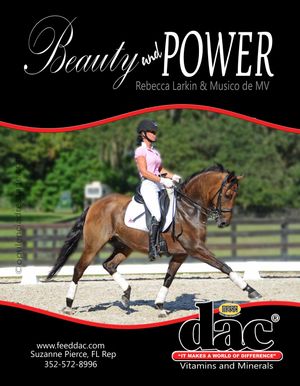 Donations of Goods and Services

Unlike other sports, which only involve the human athlete, equipping horse and rider for national and international competitions is an ongoing and financially daunting proposition. Tack and other equipment, feed and supplements, transportation...the list is endless. Opulencia Equestrian owner and professional Grand Prix rider and USDF Gold Medalist Rebecca Larkin would be happy to promote your brand/product/service in exchange for the use of a product/service that you provide.

Not sure if we can use what you have to offer? You never know! Contact Rebecca and set up a meeting to determine how to help!


Investment Horses

Rebecca Larkin is always seeking to find  investors to partner with in finding future dressage FEI competitors and sales horses. Rebecca has exceptional talent in finding exceptional horses at reasonable prices internationally. Paired with remarkable marketing and an overwhelming passion - this will be an unforgettable experience for all involved!   With a investment horse Rebecca will bring the horse into her training program then successfully compete and market them. The profit of the investors sale horse is split at an agreed percentage with no upkeep and additional costs involved!  Rebecca has a proven track record of over 5.5 Million in sales since 2007.

Private Contributions
Monetary contributions of any amount can be made directly and will be used to pay for horses, travel expenses, entry fees, horse care, and equipment. 100% of your donation will go directly to competition-related expenses. Please email Rebecca directly at equinescout@aol.com or click the button below.
For more information about how to sponsor Rebecca on her quest for equestrian excellence please contact Rebecca through the contact form on this site.